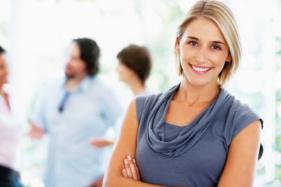 Specialty Business Services
Over the years, we've helped our clients with a variety of unique services. If you are looking for someone to help with an unusual problem or issue, we may have the experience you are looking for. Contact us with your questions to see if we can help. Even if we are not the right person for the job, we will gladly assist you with finding the proper support. Here are some examples of the types of specialty business services we provide:
Accounting System Implementation
Whether you are using a shoebox full of receipts or have outgrown the capabilities of QuickBooks, you realize that it's time for an upgrade to your accounting system. Let Summit Tax Service assist you with the selection and implementation of the right accounting software for your circumstances.
Interim CFO
Losing your CFO or controller without notice is never pleasant. Summit Tax Service professionals have experience filling the roll of interim CFO and managing your immediate needs while you locate a permanent replacement.
Business Continuity Evaluation
Are you wondering whether to expand, continue on, or close the doors for good? Let Summit Tax Service help you with the decision process. We will quickly put together a cost effective analysis of your business, which will assist you in making this critical decision. We've even helped clients turn their businesses around after they thought they were finished!
Business Dissolution Management
You've made the decision to close your business, but now what? Failing to handle business dissolutions properly can lead to significant cost increases, employee problems, and other avoidable disasters. This process comes with a host of unique and challenging issues including: managing customer expectations; finalizing vender accounts; when and how to notify employees; preventing employee fraud; liquidating assets; collecting existing receivables; managing lease agreements; and discontinuing services. The professionals at Summit Tax Service have managed the closure and dissolution of several businesses in a variety of industries.